2017
Bazaar
Designing a wholesale marketplace from the ground up, from brand to product.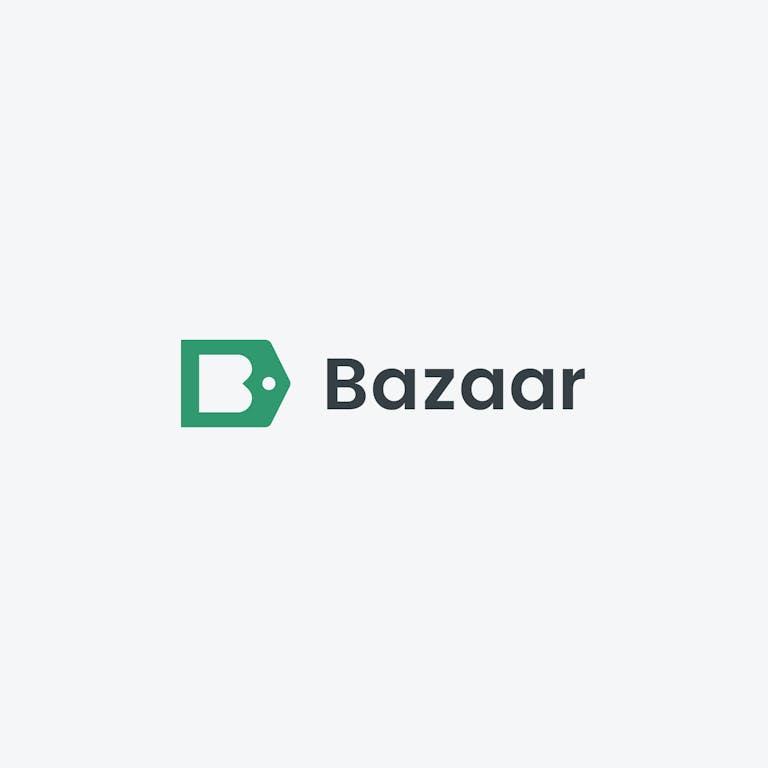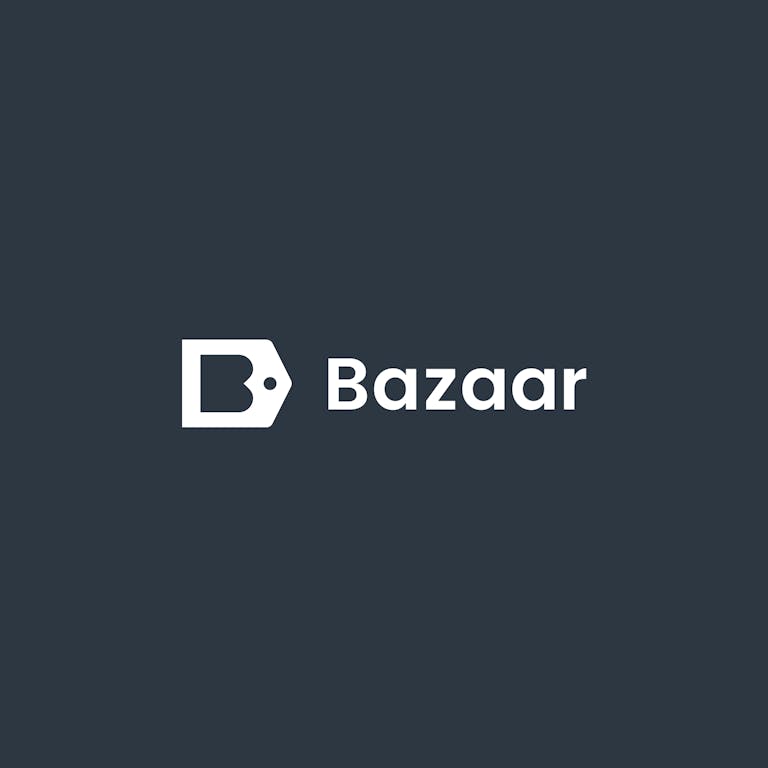 Problem
Bodega and convenience store owners don't have access to modern tools.
While consumers enjoy streamlined ecommerce experiences and easy to use apps, most bodega owners in New York City spend much of their time acquiring their inventory at large, cash-only warehouses. 
For a small business owner wanting to restock their store, they had few options. They had to find someone to run the store while they were gone and hope the warehouse had the items they needed. The Bazaar team realized this area was ripe for disruption.
While I was a design lead at MetaLab, I led the design team that worked on this new product for the team at Bazaar. We worked with their founding team to craft a new logo, along with a product design system that would scale along with them. I led branding efforts for the product, along with all illustration work featured. I designed the main checkout flow as well as information architecture for the product.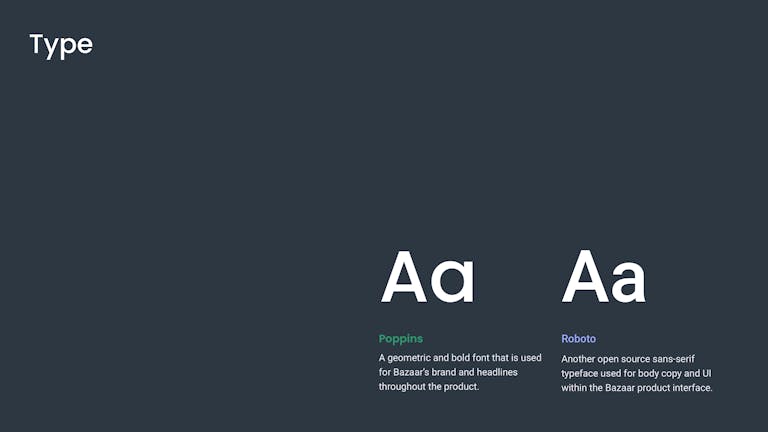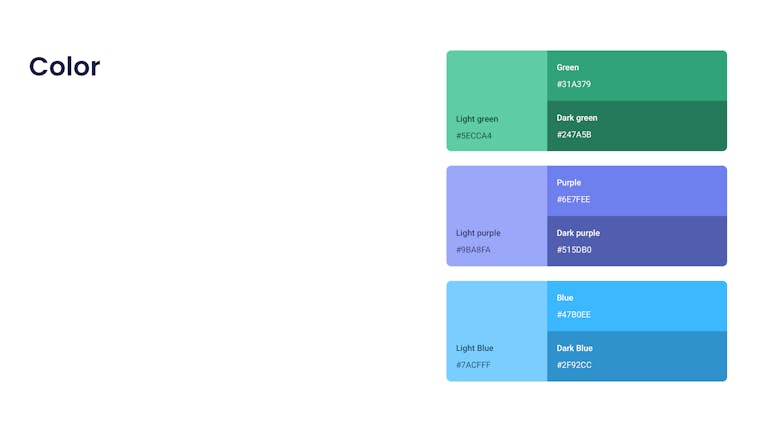 Requirement
Bazaar has to be approachable and easy to use for business owners who aren't tech savvy.
We created an onboarding system that was easy for business owners to complete, with a setup wizard that continued to guide them through finalizing details for their business.
We knew that time and efficiency was important, so many of the setup questions were all about saving the business owner time. We also ensured they knew how to use the main functionality with a brief breakdown of the interface.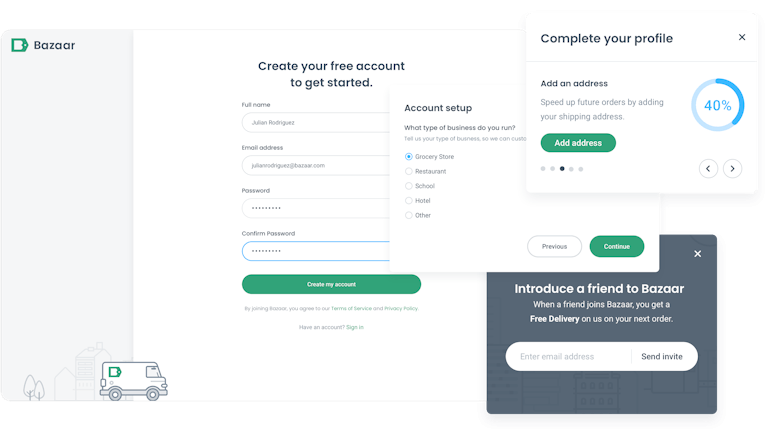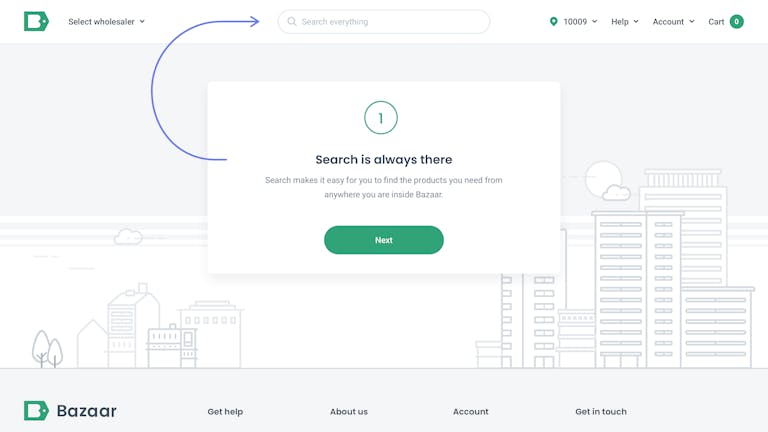 Search: Way easier than walking the aisles of a wholesale warehouse.
When it came to finding products the business owners needed, we knew it had to be quick and easy. Rather than reinventing the wheel, we modeled Bazaar's search after standard eCommerce patterns. The result was a search that business owner's didn't have to learn how to use, and allowed them to find what they needed quickly.
My role in search was product direction; Stephen Phung was the primary product designer for the search experience.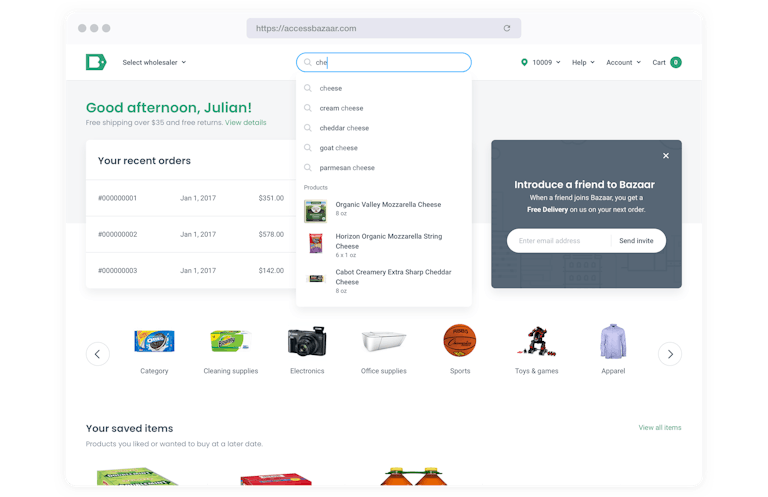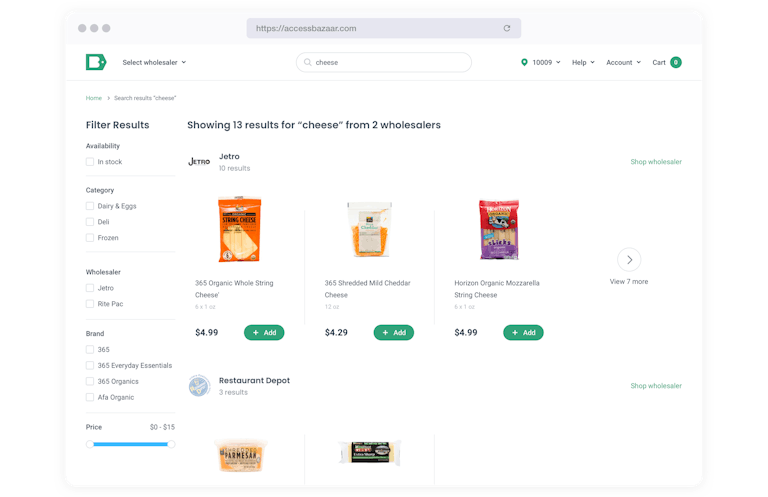 Once business owners found the products they wanted, adding them to their cart worked as expected.
When they viewed their cart and checked out, a few features were added that catered to small business owners. The cart itself broke out which businesses their products were shipping from, and shoppers were able to link their bank accounts to pay for their orders.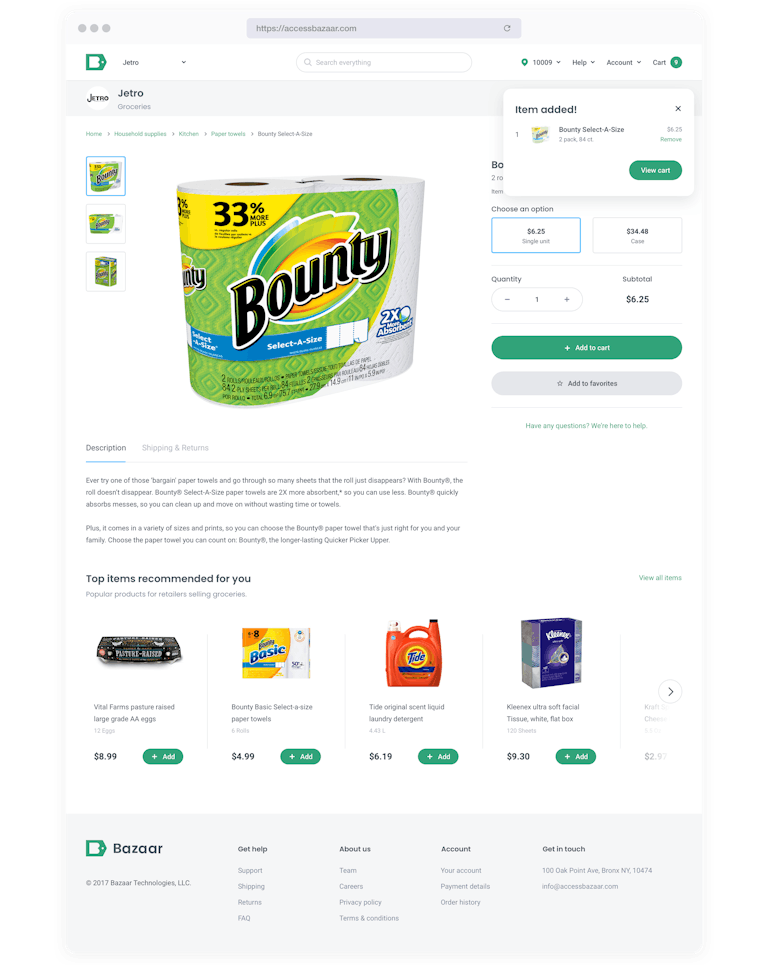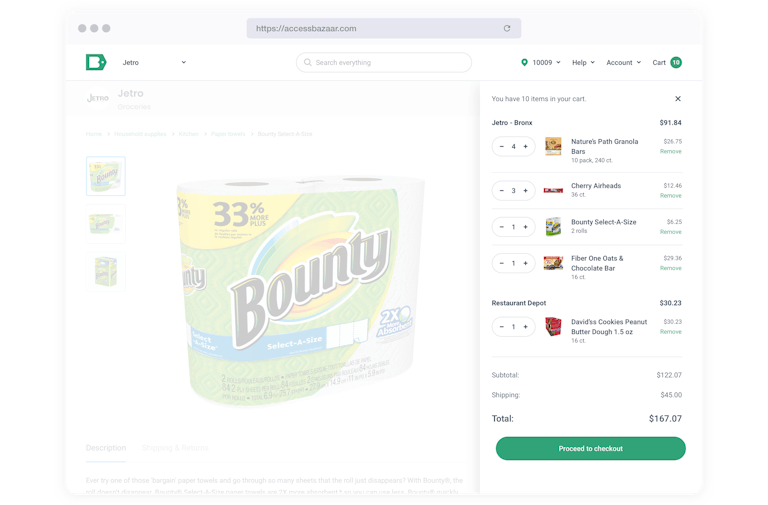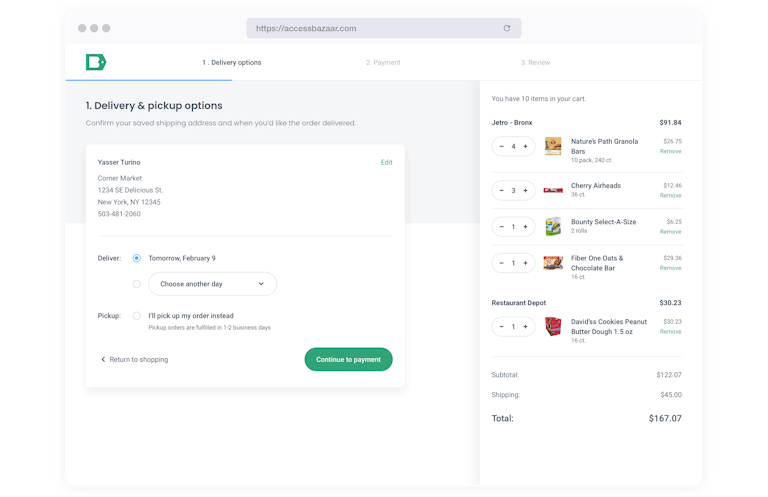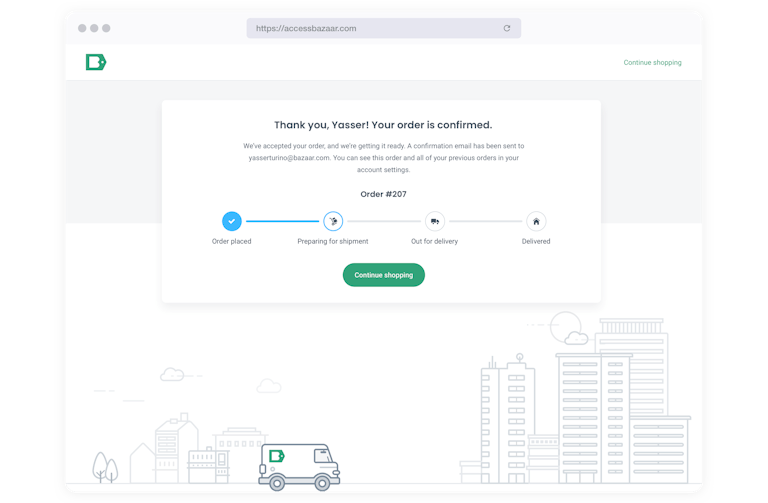 Results
Bazaar launched in 2017. Read more about their founders and the product in this feature from Fast Company.